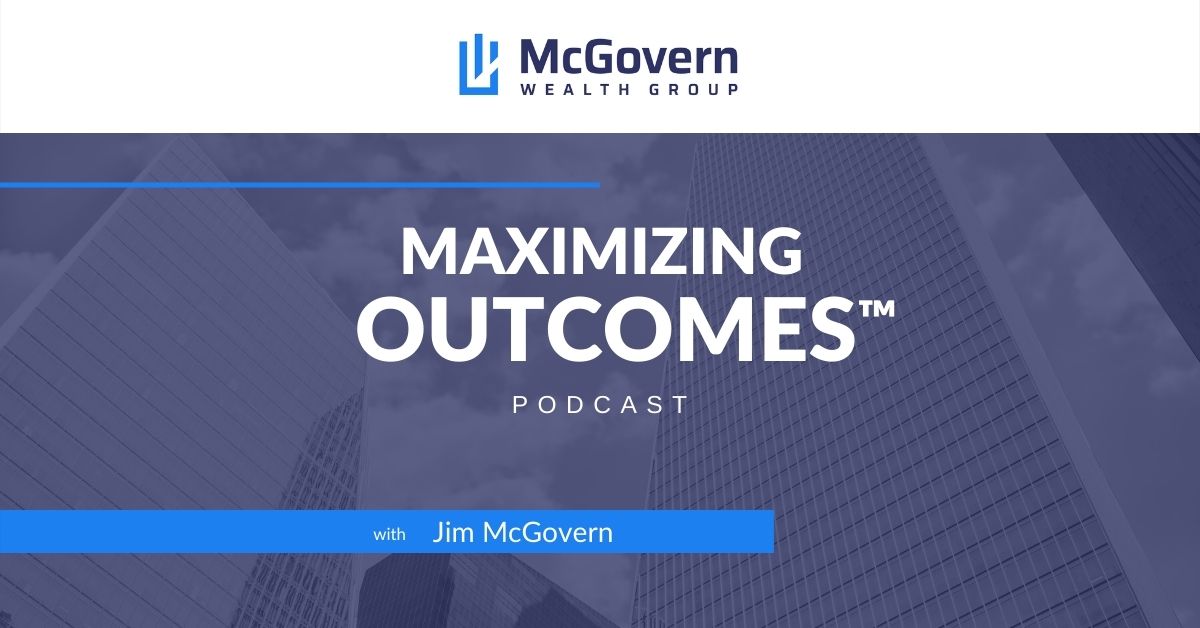 The State of the Economy and the Financial Markets with Mike Trudel, CFA, JD (Ep. 32)
The State of the Economy and the Financial Markets with Mike Trudel, CFA, JD (Ep. 32)
Ready to untangle the web between the Federal Reserve, Big Tech, and your investments?
In this episode, Jim McGovern from McGovern Wealth Group sits down with Michael Trudel, CFA, JD, Managing Director and Global Strategist at BlackRock, to explore the complexities of today's markets – from the U.S. economy's surprising resilience to the tech sector's influence on the stock market this year. Armed with over two decades of industry experience, Mike offers an insightful, well-rounded perspective on the economy and what's been the financial markets.
Throughout this episode, Jim and Mike discuss:
Why the U.S. economy is showing resilience despite Federal Reserve actions

How the major tech companies are driving stock market gains

How the corporate inventory restocking contributes to positive growth in GDP

The earnings outlook in the recent years compared to the past

The rising interest rates and their impact on the overall stock and bond market 

The economic picture outside of the U. S. and how things are looking around the world

An overview of the bond markets and what investors could expect in the future

And more!
Connect with McGovern Wealth Group:
Connect with Michael Trudel:
About our guest:
Michael Trudel is a seasoned financial expert with a dual background in law and portfolio management. Michael is a Chartered Financial Analyst and Managing Director at BlackRock's Global Allocation team. With over two decades in the industry, he's an authority on macro strategy and portfolio analysis, having previously served at Merrill Lynch and the Bank of New York. Armed with multiple degrees, including a cum laude JD and an MBA, Mike offers a well-rounded perspective on global financial trends.
Podcast: Play in new window | Download (Duration: 40:46 — 37.3MB) | Embed